Investments shown on this site put your capital at risk and should be considered by experienced investors only. Learn more
Engage is a powerful platform that can build and deploy complete, complex iOS, Android and Web applications in a fraction of the time and at a fraction of the cost of traditional app developers.
03/04/2022

Closing date

£10,000.00

Min. investment

Technology (Software)

Sector

EIS

Investment type
Founded and built in Israel with its headquarters in London, Engage's proprietary, scalable and flexible platform allows brands to build their own app by adding in their choice of pre-built modules such as on‐boarding, chat, news feed, push notifications, payments, and subscriptions to create a fully branded bespoke customer experience. Once built, brands can update content and maintain a clear overview of their app's performance through Engage's simple content management platform and admin dashboard. In addition, the platform enables each app to fully integrate with any existing CRM, allowing businesses to measure, adapt, and constantly improve the way in which they engage with their customers.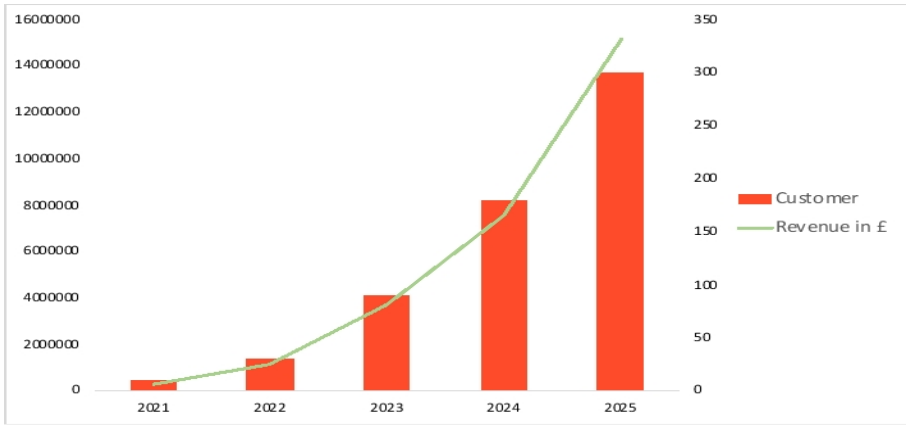 Highlights
£500k EIS equity raise.

Clear solution to address barriers to entry to web market (Time & Cost).

Opportunity to invest in fast growing and very large market.

Market sectors that Engage can operate in is worth $947Bn by 2025 (15% growth year on year).

Proven ability to deliver mobile application.

Customers include Milk Strip, TreatIt and Fix.

Strong team (Management in London, R&D and Tech in Israel and Developers in Ukraine).

Revenue generating with growing sales pipeline.
Market analysis
Market research shows that apps are now considered essential to the growth of smaller businesses and that more than 60% of app users say that they prefer to deal with businesses who offer mobile apps than the ones who do not.
There are three sectors that are emerging:
Digital Health $509bn ‐ The software segment held nearly 34% market share in 2019 .
Sharing Economy $340bn ‐ Between 2013 and 2025, sharing economy revenue will increase by 2133%. By contrast, using the traditional operating model revenue will grow by 39.6%.
Enterprise Digitalisation $98bn ‐ Compound Annual Growth Rate (CAGR) of 15.24% from 2016 to 2021
Single cloud
Using AWS, Engage has developed a Single Cloud – the ability to grow their platform easily and efficiently with no need to install several different pieces of software. Engage use a pay per user business model, which is saving money and time for the company to add client to it platform.
Key team
James Harrison - CEO
James previously run his own brand communications agency and fundraising advisory business. He started his career at WPP Group with Hill & Knowlton in London and later in New York, before moving to MS&L, part of Publicis Groupe. He spent several years working with some of the leading technology and businesssolution providers before moving to Amsterdam to work with Philips. More recently, James worked as Global Head of Marketing at Ink, before starting his own business.
James is responsible for developing and executing the go‐to‐market strategy, and overseeing the next phases of the platform development, as well as building a sales pipeline.
Tatiana Millichap‐Merrick - Marketing Manager
Tatiana graduated from the Manchester Metropolitan University with a first class honours, studying business management. She is responsible for supporting the marketing activity of Engage.
Chai Sela - Head of Client Relations
Chai has an excellent understanding of the processes and technology behind companies and private people building apps. He has a specific expertise in the integration of APIs and business to market strategy across several platforms. He is responsible for the smooth running each project and the liaison between the client and the development team. Chai brings a wealth of knowledge to the business as he was previously the co-founder of an Israelis fintech start-up focussed on day trading and has also helped build the technology behind a number of other start ups.
Exit strategy
Engage would look to sell to one of the tech giants or to one of the complimentary tech companies. Alternatively IPO.
Testimonials
Hadas Shatz-Azoulay - Co-Founder
Working with Engage has enabled us to bring the concept of our business to life. Their ability to implement complex functionality in to a simple to use app in highly professional yet cost effective manner has been key to our initial success. In addition, the reliability of their platform and professionality of their team has given us the confidence to grow our business.
Working with
Milk Strip: They are a hugely innovative and essential service for mums. Their test ensures that a mother's breast milk contains all the nutrients their baby needs and helps to reduce wasted milk.
Treat It: This is a therapist app, the app enables their clients to manage their bookings and is where their calls take place.
Fix Network: Their app protetcts your personal digital privacy by providing unique digital identities. Their service also allows the subscriber to recover access of lost phonenumberd and can perform secure transactions through user-defined policies.
Fee summary
Investor fees
0% - initial fee
20% - performance fee at a hurdle of £1.35
This means 100% of any investment qualifies for EIS relief.
Note: The sponsor (Arie Capital) charges the investee company (Engage) an initial 5% from which they pay third party fees as well as an ongoing management charge of 1.5% p.a.
---
The content above has been provided by Arie Capital Limited, an Investment Adviser to Sapphire Capital Partners LLP who are authorised and regulated by the Financial Conduct Authority under firm registration number 565716.